Cougs Feeding Cougs
At any given moment, there are a number of WSU students who are concerned about where their next meal will come from. It is estimated that nearly half of all college students in the U.S. are insecure about reliable access to food, especially affordable and nutritious food.*
What is Food Insecurity?
Food insecurity is defined as the state of being without reliable access to a sufficient quantity of affordable and nutritious food. Learn more at Feeding America's website or on the USDA Food Security Information website. 
Student-driven programs to help fellow Cougs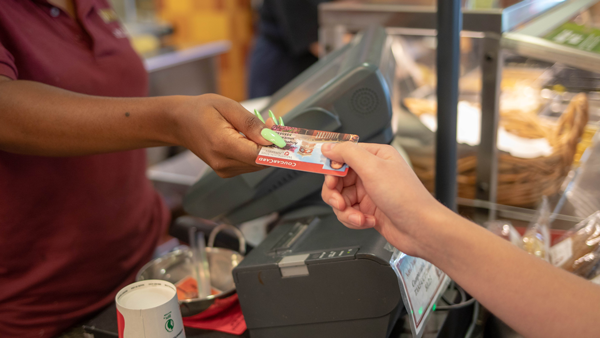 Cougar Meal Swipe
The Cougar Meal Swipe program is an account where eligible students can privately request funds to be used at campus dining locations. 
Review eligibility and how to access funds here.
On average, there are 30 requests per day for Cougar Meal Swipe funding.  During peak times, like the end of each semester, requests can increase to up to 80 per day. 
Give to the Meal Swipe Account
$35 will cover breakfast meals for a student for seven days.

 

$50 will provide a student an entire week of lunches.

 

$100 will cover breakfast, lunch and dinner for a student for five days.  

 

$250 would provide 35 separate meals for students. 

 

$1000 would provide 140 separate meals for students.
To build a sustainable fund that can adequately meet the needs of WSU food insecure students, it is estimated the fund would need at least $40,000 each semester to fulfill all requests.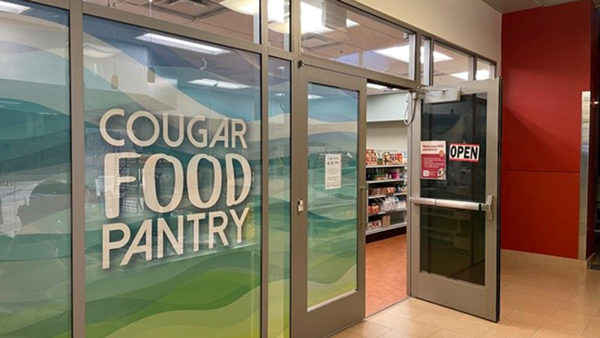 Cougar Food Pantry
The Cougar Food Pantry is open to all Pullman students (undergraduate, graduate, and professional) who need a snack, meal, or basic personal items.
See pantry hours and details here.
The food pantry served over 2,700 students this year throughout 11,000 total visits. Most student users visited the pantry 2-4 times over the course of the semester.
Give to the Food Pantry
$100 provides a month of dinners for a WSU student (30 meals)

 

$500 will stock the coolers with a month of fresh organic local produce (including salad greens grown in the WSU student-funded greenhouse operated by the WSU Organic Farm)

 

$1000 will stock the shelves with one week of food for the Cougar Food Pantry.

 
The Cougar Food Pantry distributes over 400 pounds of fresh produce every week.  This includes food purchased and donated from local organizations like the WSU Organic Farm, Backyard Harvest, and COA Human Services Colfax Food Pantry.